Tree Service Jamestown & Affordable Tree Removal – Free Estimates Today
Get A Free Tree Service Estimate in Minutes.
Call TODAY for a FREE Tree Care Quote.
Fully Licensed & Insured, Fast & Affordable Service

Tree Care in Amador, San Joaquin, Tuolumne Counties
Family Owned Tree Service With Over 25 Years
Experienced Crew With Cutting-Edge Equipment
We're Your Best Choice for Tree Services

Backed by Over 25 Years of Experience

Certified & Insured to Get the Job Done

The Right Tools Used for the Utmost Results

Free & Detailed Quotes Provided

100% Guaranteed Satisfaction
FOR 24/7 EMERGENCY SERVICE. CALL US IMMEDIATELY.
What Our Customers Say About Us
Real Reviews From Real Customers
50+ Reviews
4/02/2022
Reliable, fast and on time
George Salinas tree service crew works quickly and effectively. They cut down a lot of trees on my property at a reasonable fee.
Bobby W. – Lodi, CA
3/19/2022
Great Service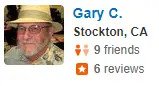 Excellent and professional people. They were knowledgeable, cautious, courteous, efficient, and affordable.
Garry C. – Jamestown, CA
3/01/2022
Very Professional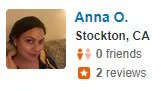 They had the tree removed the same day the tree fell. They did such a good job, we hired them to remove other dead trees.
Anna O. – Jamestown, CA
Certified Jamestown Tree Service Experts
Serving Jamestown & San Joaquin County with Over 25 Years of Combined Experience
Jamestown Tree Experts a family-operated tree care service boasting over 25 years of experience nurturing and enhancing the natural landscape of communities in Jamestown, Amador, San Joaquin, and Tuolumne Counties. We take pride in delivering top-notch tree services to all residential and commercial clients who seek to maintain, improve, or protect the green spaces around their homes and businesses.
How Can We Enhance Your Property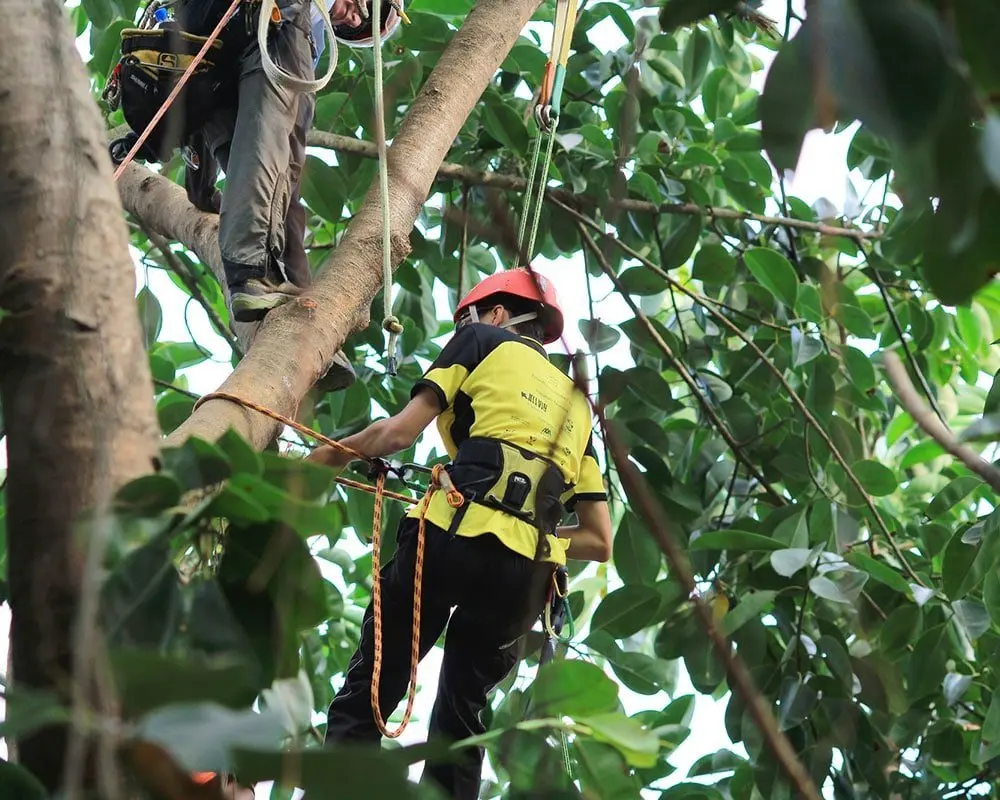 George Salinas Tree Service in 
Jamestown
. Call Us Today For All Your Tree Service Needs.
Your Certified Jamestown Tree Experts!
Dedicated to Providing Our Customers with Exceptional Services

Certified Arborists
A Certified Arborist in Jamestown is a dedicated professional that has many years of experience and formal training. We guarantee that all of our projects are managed by a Certified Arborist Jamestown for your protection and peace of mind.

Safest Tree Removal Jamestown Methods
We are a local family owned and operated tree service and tree care company in Jamestown, Amador, San Joaquin, Tuolumne, Calaveras Counties. We give you the promise of our hard work, dedication, and decades of expert experience.
Expert Tree Service Business
We always use the SAFEST tree removal methods for your property's safety, to ensure efficiency, and to promote safety! We strive to save every tree we can, but sometimes tree removal is necessary.

Happiness Guaranteed
We provide professional and affordable tree care company for our clients. We'd love the opportunity to work with you and show why our exceptional service sets us apart from the rest.
George Salinas Jamestown Tree Service

We aim to make tree services accessible and top-notch for Jamestown residents. Our tree specialists are skilled in transforming hazardous trees into safe, beautiful, and thriving ones. Our tree care company collaborates with property owners in Jamestown to find effective solutions for various tree issues. Our tree services in Jamestown are designed to enhance the appearance of your property, boost its value, and provide a secure environment for you and your loved ones.
Our services encompass a wide range of offerings, including tree removal, tree planting, stump grinding, and arborist services. Our seasoned professionals can offer you a free estimate for your property. We serve all areas in and around Jamestown, including Lodi, Manteca, Tracy, Lathrop, and more. We are here to answer any questions you have about our services and provide you with the necessary information to make an informed decision.
 We maintain fair and competitive pricing, and take great pride in delivering the best results for our clients. From removing yard leaves to planting new trees, we've got you covered. If you're looking to improve the look and feel of your neighborhood, we can even assist with your neighbor's yard jobs.
A good team without the right tree service equipment may not achieve the Jamestown tree owner's goals. This is why we have already invested in the best tree services.
Why You Should Work with Professional Tree Service Jamestown Providers
To someone who is new to tree care, tree services may appear simple to handle. While some tree care services can be handled by tree owners, handling some of the maintenance practices yourself can put you, your family, the tree, and your property at risk. You could end up with broken bones, cuts, damaging the tree irreparably, or destroying your house.
Hospital bills, repair costs, or having to replace a whole tree can be avoided by working with tree care professionals. While you will still have to pay the tree service providers, the amount of money you will use will be much less compared to the costs which can arise if tree care is not executed properly.
Additional reasons why our tree service in Jamestown are the best tree care professionals include:
Experience

 

– Working with an experienced team will ensure you get the best tree service. The experience will reduce the chances of your trees getting damaged irreparably or your home and utilities suffering damage during tree pruning, tree removal, or tree trimming operations.
Knowledge

 

– Great tree care service providers will use their specialized knowledge to come up with an ideal way of solving problems affecting your trees.
Tools

 

– On top of owning all the best tree care equipment, tree service providers know how to use the tools to achieve the best results.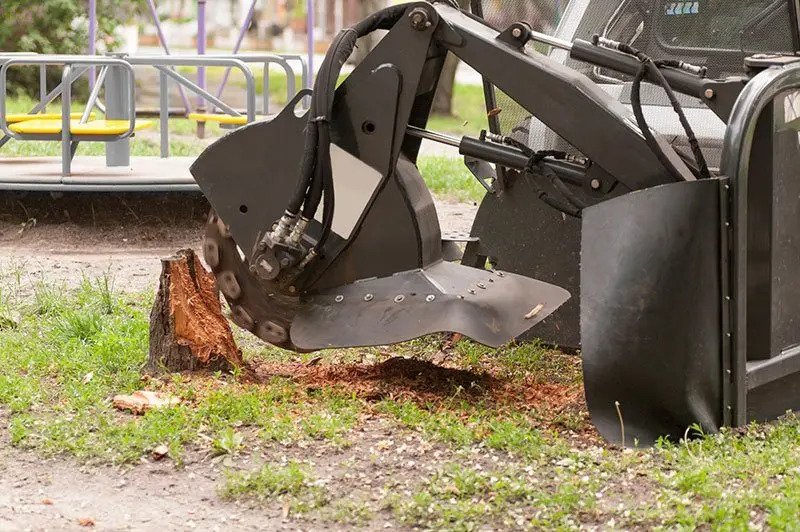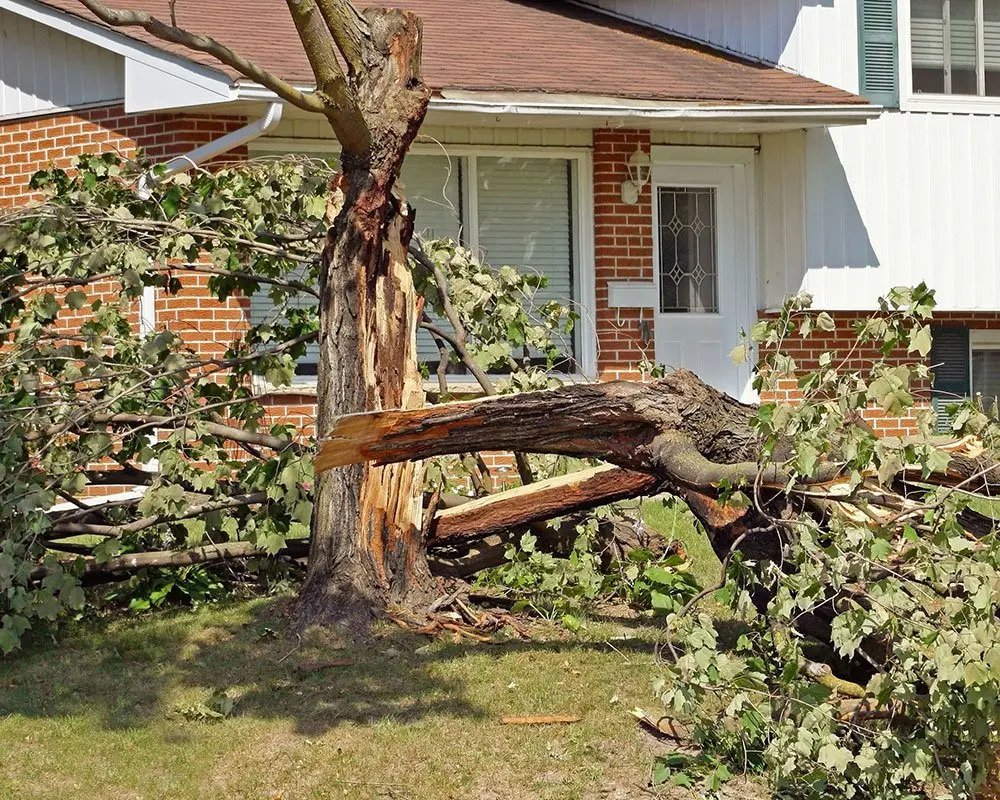 Professional Jamestown Tree Services
For years now, we have been a leader in the tree care service niche. We have achieved this by ensuring that every client we work with is impressed with the results we generate. Our professional arborists only recommend corrective measures after making sure they will work for the issue at hand.
Apart from helping Jamestown residents with their pest-infested and diseased trees, we offer the following tree services:
Tree removal
Emergency tree care service
Stump removal
Tree pruning
Tree trimming
Our tree cutting service in Jamestown is affordable to Jamestown residents. To make sure that our clients get the correct price approximate, we investigate trees before quoting the tree service price.
If you are wondering what each tree care service we have mentioned above means, we will explain the services below.
Top Rated Tree Service Jamestown
This is always our last solution. Our number one goal is to make sure that Jamestown residents get to keep their trees. However, if the tree is a safety threat, we will recommend its removal. When compared to aesthetic appeal and functionality, safety always comes first.
Our Jamestown tree service team has removed both small and huge trees. When it comes to tree removals in Jamestown, we have no size limits. Our professional tree removal Jamestown team will remove the tree from your compound with damaging anything in your home.
When working with our tree pruning Jamestown team, you won't have to worry that your utilities or house and other structures will be harmed. If we have to, we will rope the cut limbs down slowly. We will make sure you enjoy the following tree pruning advantages without damaging anything on your property:
Safer trees
Healthier trees
Faster growing trees or slower growing trees, depending on your preference
Our arborists work closely with the tree pruning team to make sure that only the right branches are sawed off.
When we trim trees in Jamestown, we ensure that the trees have:
Better air circulation
Better sunlight exposure
Better structure and appearance
Apart from making your tree appealing, our Jamestown tree trimming service can help you open up your property. If your tree is blocking your view, we will improve your view while making sure your trees are offering the privacy you need.
We listen to our clients. When trimming your trees will implement your suggestions. If your suggestions won't work, we will let you know and then recommend a better solution.
4

Emergency Tree Removal Jamestown
When there's a tree emergency, our Jamestown tree removal services are available to take your call 24/7. If your trees have been destabilized recently by a storm, allowing the trees to stay on your property can be risky. The trees could fall on your home and end up damaging properties worth thousands of dollars and even injuring people.
To get rid of tree hazards which appear unexpectedly, our tree removal Jamestown team is always willing to work odd hours. Making Jamestown safer is one of your major goals. This is why we will be willing to work even overnight just to ensure that everyone can feel safe.
5

Jamestown Arborist Services
Our ISA-certified team of arborists will be willing to make sure that everything about your trees is okay. The team will offer corrective options which work for the tree condition at hand. Our arborists can help you with:
Tree planting – If you cannot figure out the best tree species for your location, our arborists can make it easier for you to reach a decision. The team will also make sure you plant the tree correctly.
Health care – If your tree has health issues, our team of arborists will implement treatment measures capable of getting rid of the health issues.
Pruning – Our team ensures that the removed branches are the right ones.
Our team of arborists is capable of helping you protect your trees ahead of major activities such as construction, which could destabilize the trees. If you think that trees could have turned into hazards, our arborists can conduct a hazard assessment. Our arborists have worked with a wide variety of trees. They are totally capable of helping ensure that your trees stay healthy irrespective of the number of tree species you have on your property.