George Salinas
Stockton Emergency Tree Removal Service
Fill Out The Form for A Free Estimate.
Call TODAY for a FREE Tree Care Quo
Tree Care in Amador, San Joaquin, Tuolumne Counties
George Salinas Tree Service With Over 25 Years Experience
Experienced Crew Is Licensed, Bonded and Insured
We're Your Best Choice for Tree Services

Backed by Nearly 30 Years of Experience

Certified & Insured to Get the Job Done

The Right Tools Used for the Utmost Results

Free & Detailed Quotes Provided

100% Guaranteed Satisfaction
FOR 24/7 EMERGENCY SERVICE. CALL US IMMEDIATELY.
Certified Stockton Emergency Tree Removal Experts
Serving Stockton & San Joaquin County with Over 25 Years of Combined Experience
George Salinas Tree Service is a family-owned tree service with over 25-years of experience caring for the natural landscape of communities in Amador, San Joaquin, Tuolumne Counties. Our goal is to provide exceptional tree service to all residential and commercial clients looking to maintain or improve the natural surroundings of their homes and businesses.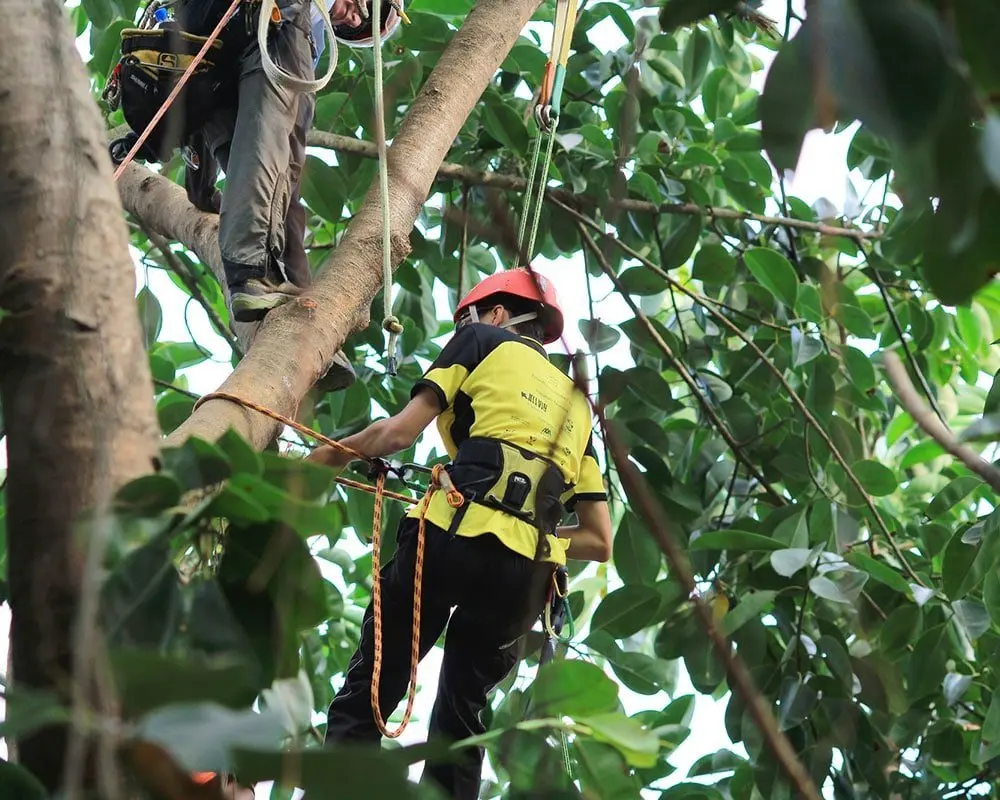 Real Reviews From Real Customers
Reliable and fast on time
George Salinas Tree Service Stockton's crew made my family happy. The service was prompt and the job was completed faster than I Imagined.
Bobby W. – Lodi, CA
Great Service
Excellent and professional people. They were a pleasure to have around. George was always keeping me updated as to their progress.
Garry C.

– Stockton, CA
Very Professional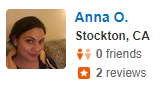 They had the tree removed the same day the tree fell. They did such a good job, we hired them to remove other dead trees. 
Anna O. – Stockton, CA
George Salinas Tree Service Stockton. Call Us Today For All Your Tree Service Needs.
Your Certified Stockton Tree Experts!
Dedicated to Providing Our Customers with Exceptional Services

Certified Arborists
A Certified Arborist is a dedicated professional that has many years of experience and formal training. We guarantee that all of our projects are managed by a Certified Arborist for your protection and peace of mind.

Safest Tree Removal Methods
We always use the SAFEST tree removal methods for your property's safety, to ensure efficiency, and to promote safety! We strive to save every tree we can, but sometimes tree removal is necessary.
Expert Tree Service
We are a local family owned and operated tree service and tree care company in Amador, San Joaquin, Tuolumne, Calaveras Counties. We give you the promise of our hard work, dedication, and decades of expert experience.

Happiness Guaranteed
We provide professional and affordable tree care for our clients. We'd love the opportunity to work with you and show why our exceptional service sets us apart from the rest.
George Salinas Stockton Emergency Tree Removal Service

The majority of Stockton residents are familiar with sudden tree issues. If you have never had to invest in emergency tree removals, chances are, you have heard of a Stockton resident who had to hire a team for emergency removing a tree.
Storms are known to destabilize trees within a short period of time. If you realize that your tree is threatening to fall on your building or across a road, the best thing to do is hire a team to help you with emergency removing a tree.
We have a team of professionals who have already handled numerous emergency tree removals in Stockton. We have worked with Stockton residents outside our normal work hours just to make sure that they are safe. If Stockton residents can't sleep peacefully because their tree was turned into a safety hazard by unexpected circumstances, we won't sleep too.
24/7 Emergency Tree Removals in Stockton
We know that controlling circumstances which often affect trees is not possible. Also, knowing when your trees might be turned into safety hazards suddenly is next to impossible. This is why our emergency tree removals team is always on call for 24/7.
If a storm causes a tree to fall across the local road, we will be ready to make sure that everyone can resume his or her journey as soon as possible. If you have a planned construction that requires you to get rid of a certain tree(s), we can help you with the emergency tree removal.
If city citations instruct you to remove certain trees, our experienced team will make the tree removal process safe and quick. If you have an insurance deadline, our team is well-equipped to ensure that you beat the deadline.
Our team is based in Stockton. This means that if you call us, we will be on the emergency tree removal site in a very short period of time.
To make the whole process smooth, we will arrive with all the necessary emergency tree removals equipment. The fact that our team is experienced in emergency removing a tree means that no matter how complicated the job appears, it will be handled as quickly as possible.
If the team has to work outside the set work hours, more compensation is often necessary. However, we try to ensure that our clients save as much money as possible while staying safe. If we can find a solution that allows us to work within the normal work hours, we will use it.
For example, if you call us outside work hours, we will investigate the unstable tree and determine whether cabling the tree can allow us to work on it the next day. If this is possible, we will cable the tree and wait for the normal work hours. This will reduce the amount of money you spend significantly.
Why You Should Invest in Professional Emergency Tree Removals

While saving money is important, trying to handle emergency removing a tree yourself puts you at the risk of losing much more money. If anything goes wrong while you are removing the probably unstable tree, it could end up falling on your property or other utilities. You could end up hurting yourself. Hospital bills and repair costs could amount to thousands of dollars.
Professionals have already handled numerous emergency tree removals. They will have the ability to remove the unstable tree from your compound without wrecking your utilities or your buildings. On top of helping you avoid causing damages to your property, professionals will help you avoid broken bones and injuries. In essence, you will be paying the professionals a few hundred dollars to save thousands of dollars.
After removing the tree successfully, professionals will be willing to aid you with the cleanup. By the time the emergency tree removal service providers leave, they will make sure that your compound looks just like it looked before the storm, only with one tree missing.
Signs Which Indicate That Your Tree May Be a Hazard

If you fail to remove a tree that needs removing at the right time, your chances of ending up with losses go up. To make sure that a tree does not fall on your house or utilities, watch out for the following signs:
Most of the tree branches are already dead or dying.
Some of the tree branches are touching the power lines.
The tree bark is peeling off the tree trunk. This is an indication that the tree may have a pest infection. Pest infections are capable of destabilizing trees.
The trunk is hollowed. This is a clear indication that the tree is unstable. It also an indication of fungal infections.
A storm has already uprooted the tree roots. The tree is currently getting support from the surrounding trees.
The root system appears to be unhealthy. The roots may be exposed.
If the tree features more than 1 trunk and the joint has some cracks, this is an indication that the trunks may crack and fall off the main trunk.
In some instances, you may not notice the above signs. However, you can ask an Stockton arborist to conduct a hazard assessment to know whether the tree could be a safety threat.