George Salinas
Stockton Tree Removal Service
Fill Out The Form for A Free Estimate.
Call TODAY for a FREE Tree Care Quo
Tree Care in Amador, San Joaquin, Tuolumne Counties
George Salinas Tree Service With Over 25 Years Experience
Experienced Crew Is Licensed, Bonded and Insured
We're Your Best Choice for Tree Services

Backed by Nearly 30 Years of Experience

Certified & Insured to Get the Job Done

The Right Tools Used for the Utmost Results

Free & Detailed Quotes Provided

100% Guaranteed Satisfaction
FOR 24/7 EMERGENCY SERVICE. CALL US IMMEDIATELY.
Certified Stockton Tree Removal Service Experts
Serving Stockton & San Joaquin County with Over 25 Years of Combined Experience
George Salinas Tree Service is a family-owned tree service with over 25-years of experience caring for the natural landscape of communities in Amador, San Joaquin, Tuolumne Counties. Our goal is to provide exceptional tree service to all residential and commercial clients looking to maintain or improve the natural surroundings of their homes and businesses.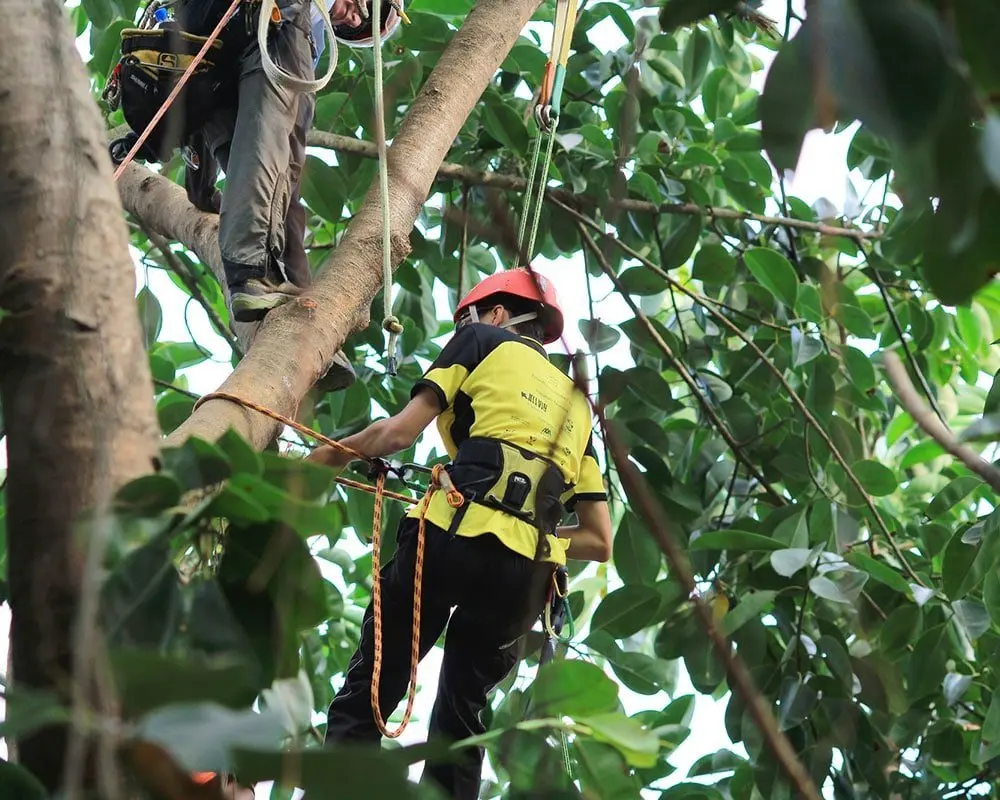 Real Reviews From Real Customers
Reliable and fast on time
George Salinas Tree Service Stockton's crew made my family happy. The service was prompt and the job was completed faster than I Imagined.
Bobby W. – Lodi, CA
Great Service
Excellent and professional people. They were a pleasure to have around. George was always keeping me updated as to their progress.
Garry C.

– Stockton, CA
Very Professional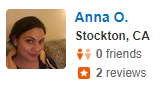 They had the tree removed the same day the tree fell. They did such a good job, we hired them to remove other dead trees. 
Anna O. – Stockton, CA
George Salinas Tree Service Stockton. Call Us Today For All Your Tree Service Needs.
Your Certified Stockton Tree Experts!
Dedicated to Providing Our Customers with Exceptional Services

Certified Arborists
A Certified Arborist is a dedicated professional that has many years of experience and formal training. We guarantee that all of our projects are managed by a Certified Arborist for your protection and peace of mind.

Safest Tree Removal Methods
We always use the SAFEST tree removal methods for your property's safety, to ensure efficiency, and to promote safety! We strive to save every tree we can, but sometimes tree removal is necessary.
Expert Tree Service
We are a local family owned and operated tree service and tree care company in Amador, San Joaquin, Tuolumne, Calaveras Counties. We give you the promise of our hard work, dedication, and decades of expert experience.

Happiness Guaranteed
We provide professional and affordable tree care for our clients. We'd love the opportunity to work with you and show why our exceptional service sets us apart from the rest.
George Salinas Stockton Tree Removal Service

While most Stockton residents think that trees are only supposed to be removed when they reach their genetic potential, experience has taught us otherwise. We have had to help numerous Stockton residents with tree removals after the trees, all of a sudden, became safety concerns. If a tree is threatening to cause harm to your property, the only ideal solution is getting rid of the tree. Check out our tree removal costs.
For years now, we have been on call for 24/7, waiting to help Stockton residents who need tree removal services. In the past, we have worked with clients who needed to get rid of dead, dying, or damaged trees. Removing a tree, irrespective of the situation is always easy for us. Tree size or tree species won't bother our experienced team. We are well equipped to make the tree removals both quick and easy.
Why Tree Removal is a Job for Professionals
When you look at a tree from a distance, it might appear as if removing a tree yourself might be a good option. Tree removals are more complicated than they appear, especially to people who are new to tree removal. Without experience and the necessary tools for removing a tree, you may end up with injuries, broken bones, destroyed utilities, or wrecked home.
If your tree is too huge, you may have to use special equipment to remove the tree without risking damages. Special equipment requires specialized skills to handle. Additionally, renting the equipment could take a lot of cash out of your bank account.
Professionals specializing in tree removals will have all the specialized tools. Additionally, tree removal service providers will have specialized professionals who know how to handle a wide range of tree removal tools. By working with professionals, you will avoid spending a lot of cash on renting specialized tools and spending a lot of time learning how to use the tools before removing a tree.
If a tree is close to your home, it has to fall in a direction that makes sure that none of your utilities or properties gets harmed. Professionals will have ways to make sure that the tree falls in the direction they choose after inspecting your tree. If the branches and the crown have to be lowered slowly to avoid property damage, professionals will have a safe way to handle this activity.
Most homeowners would embrace a way that can help them eliminate the possibility of tree removals. In some cases, some of the trees which appear as if the only ideal way of dealing with them is cutting them down and hurling them away can be saved. When working with professionals, they can recommend ideal ways to save your tree. Our team will never focus on removing a tree if it can be saved.
What Signs Should I Watch Out for to Know If I Should Hire Tree Removals Professionals?
If you have a tree on your property, chances are, you want it to stay around forever. This means that deciding to remove your tree is never an easy decision. Even if a tree is currently improving the curb appeal, there are some signs which could tell you that it is time to think about hiring tree removals professionals. The signs include:
If over ½ of the canopy is dead or dying.
If the tree features a hollowed trunk. This is an indication that the tree isn't stable.
The tree has been infected with the dieback disease.
If the tree lean has increased over the months.
If the tree pruner damaged the tree irreparably.
If you would like to keep a disease affecting a specific tree from other trees.
If the tree is dying and an arborist has inspected the tree and concluded that the tree cannot be saved.
The tree has been in the way of home development and improvement. Maybe the tree has been keeping you from building your swimming pool.
The tree roots are currently affecting your house's concrete floor. They could be causing cracks.
The storm damaged the tree.
The tree roots are showing.
If the tree is depending on the support offered by the surrounding trees.
If the tree currently has numerous pests.
Can Tree Removals Be Beneficial
A common question most of our Stockton clients ask is how removing a tree can beneficial. Tree removals can have numerous benefits. Some of the benefits include:
If your tree is currently dying, it won't have a positive impact on the curb appeal. By removing a tree that is dying, you should give your property's aesthetic appeal a boost.
If a tree was damaged by a recent storm to the point where it is threatening to fall, you will never have a good night's sleep while knowing a safety risk is hanging around on your compound. If a tree has already reached its genetic potential, its branches may start breaking and falling unexpectedly. Tree removals can make your property safer again.
Getting Rid of Fire Hazards
If you have dead trees on your compound, these could catch fire pretty easily. By cutting and removing the trees from your compound, you will be reducing the fire risk.